1inch Paper Core Bopp Thermal Lamination Film
Specification:
Item: glossy & matte
Length: 200m-500m (Quick printing shops bopp lamination film multiple extrusion processing 200m length)
Normal sizes including 300mm, 320mm, 400mm, 420mm, etc. Other sizes are available upon request.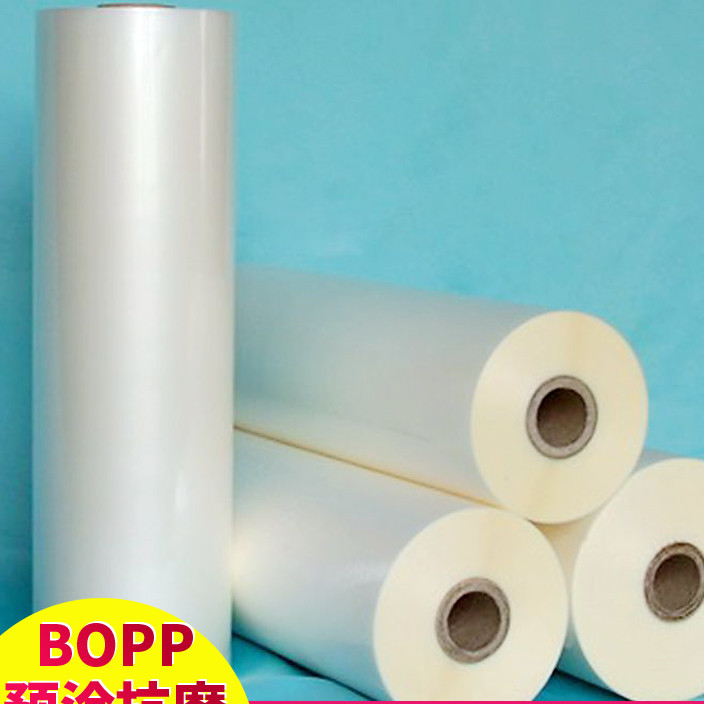 Description:
Thermal Lamination Films have extrusion-coated surface with low temperature melting resin, which enables the lamination of film to paper products by heat and pressure.
Various surface finishes available add value to the printed surface.
Glossy BOPP thermal lamination film offers a shiny colorful finish. Its use can enhance the look and increase all laminated press work's useful lifetime.
Matte BOPP thermal lamination film provides a matte-finish on the surface of press work, protecting from fingerprints and smudges. Compared with gloss thermal lamination film,
matte film can be preserved for longer period of time.
1 inch BOPP thermal lamination film is designed for quick printing shops.
Usage:
Used to laminate on all types of offset printing press work and all types of unprinted paper packaging.
Examples: note books, photos, albums, shipping bags, show bags, novels, and all types of paper media.
Why chooses TOP IN?
1. TOP IN has professional experience in film industry since 2001 so we have good quality control and after-sale services to support you.
2. 18 yeas of export experience to many countries, including South America, North America, Middle East, Asia, Africa, Oceania, etc. so we have good reputation in these areas.
3. Compared with other thermal lamination film, our EVA glue is 100% imported from Korea, EVA brand is Hanwa and it ensures the adhesiveness of our film.
4. Customize size and thickness according to customer requests. Labels can be customized as well.
5. Rapid production and delivery.
6. A wide range of thermal lamination film and special films
Contact information
You may are interested in our product, please contact us with email or as the following.
Mobile: +8613794071407
WhatsAPP : +8613794071407
Email: sales@china-top-in.com