Glossy and Matt BOPP Thermal Lamination Film
BOPP Thermal Laminating Film is mainly made of BOPP + EVA. We use extrusion-coating process to combine these two layers.
In the final film one side has properties of BOPP film and the other side becomes heat sensitive surface used for dry lamination.
The Matte BOPP Thermal Laminating Film is produced for more comfortable looking and touch. In order to be well applied to UV Varnishing and hot stamping,
it is usually double corona treated meeting value 42dynes.
Matte BOPP Films have a density close to 0.84g/ m³ and hence it provides high yield in the same cost with comparison to some other plastic films like polyester films.

Product detail:
Thickness: 18micron to 28micron
Length : 200mts to 4000mts
Width: 200mm to 2100mm
Paper core: 25.4mm, 50.8mm,76.2mm
Corona treatment: double sides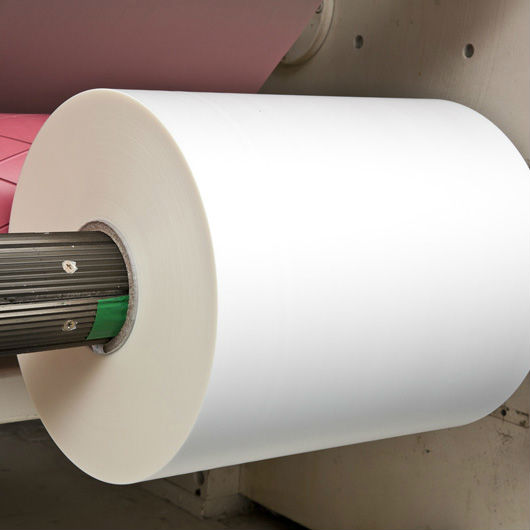 Process parameter:
1. Dry and wet laminating machine, with heating function.
2. Temperature: 90~100°C, Special printing: 100~110°C
3. Pressure: 10~18MPA, Speed: 15~50m/min

Packaging & delivery
Port: Shunde/Shenzhen/Guangzhou

Contact information
You may are interested in our product, please contact us with email or as the following.
Mobile: +8613794071407
WhatsApp : +8613794071407
Email: sales@china-top-in.com
Website:
www.topinlaminate.com