Reusable Transfer Foil for Digital Printing
The coating/glue on the inner side of this film can react with the toner(from digital toner printer) on the paper surfaces. After heating, you can transfer different patterns on paper.
We have totally 8 patterns for this reusable heat transfer film. The transfering can be in spot or full coverage. These 8 patterns all can be used 3-5 times.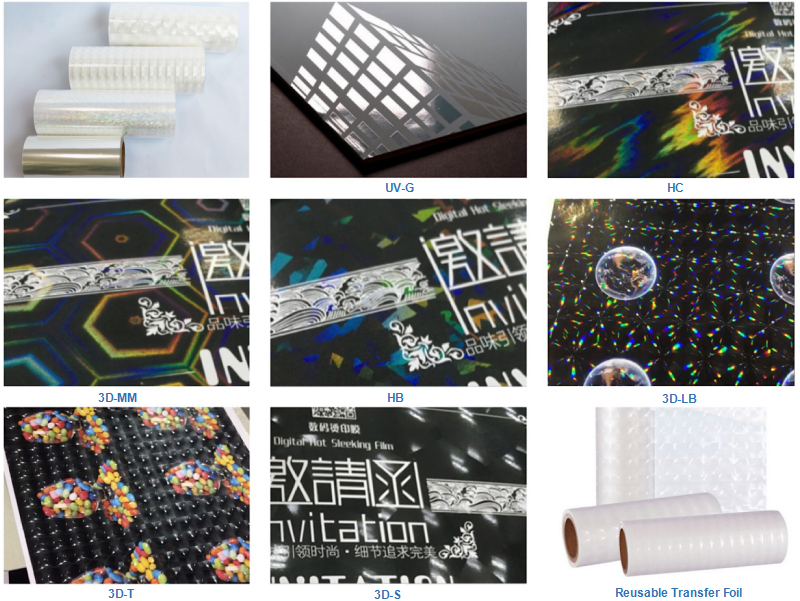 Specifications:
Standard size: 320mm*200m
Width: 200-1500mm
Length: 200m-3000m
Paper core: 1inch, 3inch
Application:
1.Do printing by a toner digital printer
2.Transfer the foil on the printed paper
3.Done!
Remarks:
1.Temperature: 90°C-95°C
2.Pressure: Max
3.Digital Toner Printer: Konica, Xerox, HP, ect
4.Transfer machine: Hot stamping machine, hot laminator