BOPP+EVA thermal laminating film
The usage of BOPP lamination film for Gloss and Matt
1)Laminated with printing for books, catalogs
2)Outside coating with wrapping box for food, medicine
3)Digital printing
4)Paper,documents and so on
Process parameter
1)Length: 200m-4000m
2)Width: 200mm-1920mm Upon customer's requirement
3)Thickness: 18mic, 20mic, 25mic, 28mic.
4)Paper core: 25.4mm(1') , 76mm(3')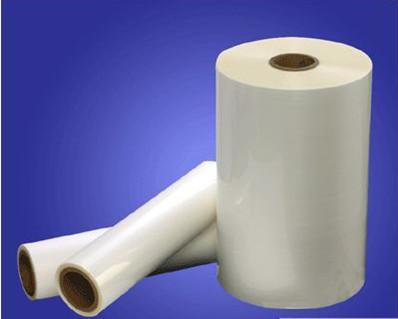 Advantage
1) Environmental friendly: non-hazardous to health and safe to use as no toxic gases or volatile content is emitted. Safe in laminating process as no solvent based adhesive is used.
2) High function: compared with other solvent lamination, our film is better in clarity and bonding. It's preventing lamination from being pressed, bubbled and shredding off easily. Matt thermal lamination film is good for spot UV and hot stamping.
3) Easy handling: it is easy to operate once the required temperature is met and no special technique is required.
4) Efficient and energy-saving: Production is reduced substantially as there is no film wastage, mixture of adhesive solvent, and no UV heating lamp is required.
5) Adaptable to different kinds of machines: This is recommended to be used in dry laminator. Small adjustments need to be made to the machine if the film is used in wet laminator.
6) Strong ability of absorbing power: unlike solvent adhesive, our film is suitable for lamination even with powdery paper
Contact information
You may are interested in our product, please contact us with email or as the following.
Mobile: +8613794071407
WhatsApp : +8613794071407
Email: sales@china-top-in.com